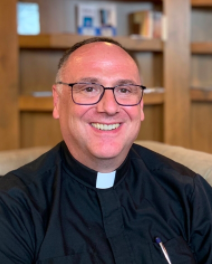 November 18, 2020. Fr. Bart's homily for Wednesday evening mass. St. Rose Philippine of Duchesne, pray for us!
MT 16:24-26
The Conditions of Discipleship.
24
q Then Jesus said to his disciples, "Whoever wishes to come after me must deny himself, take up his cross, and follow me.
25
r For whoever wishes to save his life will lose it, but whoever loses his life for my sake will find it.
26
What profit would there be for one to gain the whole world and forfeit his life? Or what can one give in exchange for his life?