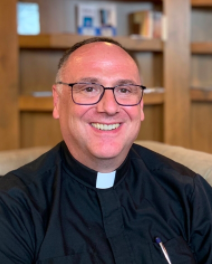 May 23, 2021. Fr. Bart's homily for Pentecost Sunday. Enjoy!
Jesus said to his disciples:
"When the Advocate comes whom I will send you from the Father,
the Spirit of truth that proceeds from the Father,
he will testify to me.
And you also testify,
because you have been with me from the beginning.
"I have much more to tell you, but you cannot bear it now.
But when he comes, the Spirit of truth,
he will guide you to all truth.
He will not speak on his own,
but he will speak what he hears,
and will declare to you the things that are coming.
He will glorify me,
because he will take from what is mine and declare it to you.
Everything that the Father has is mine;
for this reason I told you that he will take from what is mine
and declare it to you."